10 New Year's Resolutions for Beach Lovers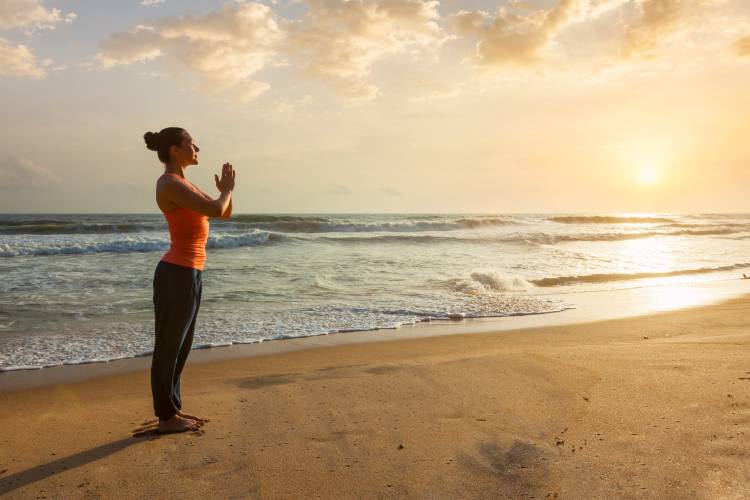 10 New Year's Resolutions for Beach Lovers
The New Year is a time for resolutions. What are some of your goals? Do you want to be healthier in the new year? Maybe you want to spend more time with family or try a new hobby. If you are a beach lover, there are 10 new year's resolutions that may help make your life better. In this post we'll talk about 10 different ways to help beach lovers live their best lives this year.
Morning Workout:
One of the best ways to start your day is with a morning workout! Exercise helps improve mood and decrease stress levels. It also improves sleep quality by releasing endorphins into the body that promote relaxation. If you live at the beach, there's no excuse not to get up and work out. The sand provides a great workout, and the sun always makes you feel better!
Practice Yoga:
Yoga is another great way to start your day. It helps improve flexibility, strength, and balance. It also promotes relaxation and stress relief. What could be better than starting your day with a relaxing yoga practice while listening to the soothing sound of the ocean waves? Incorporate this new habit in your daily life and you will start seeing its benefits immediately. This way you'll feel refreshed and ready to take on the day.
Read More:
If you love being at the beach, reading is a great way to spend your time there! Spending more time reading will improve your focus and creativity as well as reduce stress levels. If you want to be happier in the new year, make sure to find some free time for reading! A good book will not only entertain and relax you, but it can also help improve creativity and build vocabulary. Taking a trip to the beach is always better with something interesting to read during down times like waiting at the beach for the perfect wave or sunset.
Enjoy the Outdoors:
Beach lovers should definitely aim to spend more time outdoors in the new year. Being surrounded by nature has many benefits, including reducing stress levels, improving moods, and promoting creativity.
Take a Walk:
Taking a walk is another great way to enjoy the outdoors while getting some exercise. And what better way to enjoy a nice walk than strolling along a beautiful beach? The fresh ocean air will help make you feel more relaxed and refreshed, while the walking itself burns calories to help improve your health.
Spend time with Family:
Beach lovers should definitely spend more quality time with their family this year! Spending quality time together helps create healthy relationships that support one another through life's ups and downs. Life can get busy sometimes so it's important to take the time once in a while for quality bonding experiences with your loved ones! It also strengthens the family bond, which can be beneficial for children.
Cook new recipes:
Beach lovers should also try cooking new recipes! This is a great way to spend time with family and friends, and it's a fun way to learn about new cultures. Living next to the ocean, opens up a wide range of great seafood recipes that your guests will love. Trying out new recipes is also a great way to experiment with different flavors and ingredients, which can lead to more creativity in the kitchen.
Watch the Sunset:
Another way to enjoy nature is by watching sunsets! Watching a sunset by the beach together with family or friends can be extremely gratifying and relaxing. Getting outside for this activity also helps improve your mood after spending time indoors all day long.
Making time to relax:
If you spend too much time in the office or working, it is important to make time for relaxation. Relaxation reduces stress levels and helps improve sleep quality. Make sure that you take some time every day when all work stops - even if this means taking a break after lunch instead of continuing to work through your afternoon slump! Taking regular breaks throughout the day also improves productivity.
Try something new:
Beach lovers should definitely try something new in the new year! The beach offers a wide range of fun and exciting activities and sports, so there's definitely something for everyone to try. Jet skiing, swimming, fishing, snorkelling, playing volleyball, surfing, and even playing beach games like bocce ball are all great activities.
Expanding your horizons is always a good thing, so aim to do at least one new activity this year. You may find that you love it and decide to make it part of your regular routine.
What are your New Year's resolutions? Let us know in the comments below! We would love to hear them! May your year be filled with health, happiness, and lots of time by the ocean.