2023 Vacation Planner: Your Guide to Florida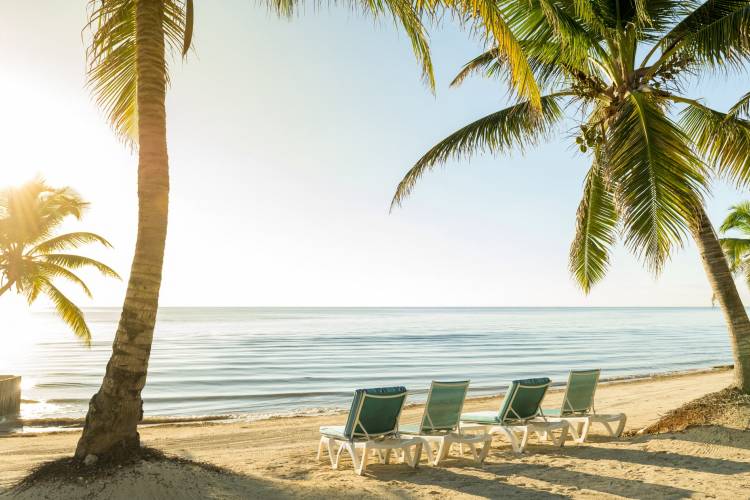 Ah, Florida. With its white sandy beaches, warm temperatures year-round, and endless outdoor activities, it's no wonder that Florida is the go-to destination for millions of vacationers each year. Whether you're looking for a romantic getaway or an action-packed family trip, this guide will help you plan your perfect Florida vacation in 2023.  
Let's take an inside look at the best cities in Florida with unique tourism and travel offerings, and explore some of the best attractions and activities that this amazing state has to offer. 
Miami
Miami is home to some of the most beautiful beaches in the world. It is also the perfect destination for those who crave a little glam and glitz in their vacation. With its vibrant nightlife, world-class shopping, trendy cafes and restaurants, and beautiful beaches, it's no wonder that Miami is one of the most popular tourist destinations in Florida.
Whether you want to soak up the sun on South Beach, take a sunset cruise or explore the many museums, art and live music shows, there's something for everyone in Miami. During the day, visitors can take a boat tour of Biscayne Bay or explore the hip Wynwood Arts District. And at night, the city's bustling nightlife scene offers everything from traditional Cuban restaurants to trendy rooftop bars and nightclubs. Plus, it's close enough to take a day trip to Key West! 
Tampa
Tampa is one of the most underrated cities in Florida and has something for everyone. It is home to some of Florida's best attractions, like Busch Gardens and Adventure Island water park. With its vibrant downtown area—which includes shops, cafes, bars and restaurants—and nearby beaches like Clearwater Beach and Honeymoon Island State Park, there's plenty for visitors of all ages to enjoy in Tampa. You can explore Ybor City and its historic Cuban heritage or  take a relaxing stroll along the Tampa Riverwalk.
Plus, for those looking for an adventure, there's plenty of nearby state parks where you can enjoy many outdoor activities. You could try kayaking and paddleboarding on the Hillsborough River or taking a sightseeing cruise around Tampa Bay, or explore the mangrove tunnels of Weedon Island Preserve.
Orlando
Of course, no trip to Florida would be complete without a visit to Orlando! Although best known as home to Disney World, Epcot and Universal Studios, Orlando has much more than just theme parks. With its vibrant downtown area, high-end malls and outlet stores, numerous restaurants and nightlife spots, it's no wonder that Orlando is the perfect destination for visitors of all ages.
During the day, visitors can explore Winter Park with its unique boutiques and cultural centers or take a safari at Forever Florida Nature Center & Zoo. There's also nearby attractions like Kennedy Space Center, which gives visitors an insider look into our nation's space exploration history. At night, you can enjoy live music or take a romantic stroll around Lake Eola.
Fort Myers
Located on the southwestern coast of Florida lies Fort Myers - home to some of the country's most beautiful beaches. Fort Myers is perfect for those who want a more laid-back vacation atmosphere. From Everglades tours to boating adventures on Sanibel Island, this beachy city provides visitors with plenty of ways to relax by the water while still offering plenty of exciting nightlife options such as live music venues and waterfront bars. 
So whether you choose to relax on one of Fort Myers' stunning white sand beaches or take a boat trip up the nearby Caloosahatchee River for an even more serene experience, you are sure to find plenty of things to do in Fort Myers.
Panama City Beach
Located on the Florida Panhandle, Panama City Beach is a great destination for those looking for an all-American beach vacation. The Emerald Coast is one of Florida's most iconic destinations with crystal clear waters and soft white sand beaches along Panama City Beach stretching from Mexico Beach all the way up to St. Andrews State Park. Spend your days soaking up some sun at Shell Island or exploring nearby coastal towns like Mexico Beach or Port St Joe before partying in downtown Panama City at night! 
There are also plenty of seafood restaurants along the beachfront boardwalk where visitors can sample local delicacies like fresh-caught grouper sandwiches or seafood gumbo before taking a sunset stroll along the shoreline.
Destin
Last but not least we have Destin, another great option if you're looking for some R&R during your 2023 vacation plans.  Located on Northwest Florida's Emerald Coast near Pensacola Beach, Destin is often referred to as "The Luckiest Fishing Village in the World" due its abundance of fresh seafood offerings which make it a must visit destination for any outdoor enthusiast! It offers stunning views from its sugar-white sands that stretch along Choctawhatchee Bay and out into the Gulf of Mexico.
Plus there are plenty of other attractions such as Big Kahuna's Waterpark or Gator Beach that will keep everyone entertained during their stay here. Visitors can also explore Henderson Beach State Park (which features over six miles of trails) or take part in watersports like jet skiing or parasailing off Okaloosa Island Pier before heading back into town to stroll by the Destin Harbor Boardwalk and enjoy dinner at one of many waterfront restaurants overlooking the bayou below them.  
Conclusion
When considering planning your next vacation in 2023, look no further than sunny Florida! From bustling cities like Miami and Tampa with their countless attractions and activities - to quieter havens like Panama City Beach or Destin where relaxation comes easy - you can create memories that will last a lifetime when visiting this amazing state. So what are you waiting for? Start booking now so you can experience all that Florida has to offer come 2023!