The 5 Best Things to Do at Shipwreck Island Waterpark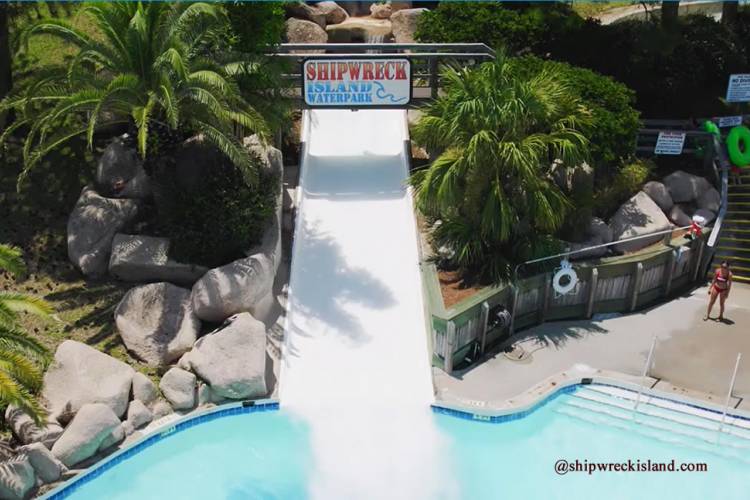 Panama City Beach is one of the top beach destinations for families looking for an exciting vacation. Whether you're looking for sand, sun, and surf or waterparks and amusement parks, Panama City Beach has it all! And what better way to add some fun to your beach experience than by visiting Shipwreck Island Waterpark? As the most popular waterpark in Panama City, this attraction is something that you cannot afford to miss. This blog will discuss the 5 best things to do at Shipwreck Island Waterpark, so you can plan your visit accordingly.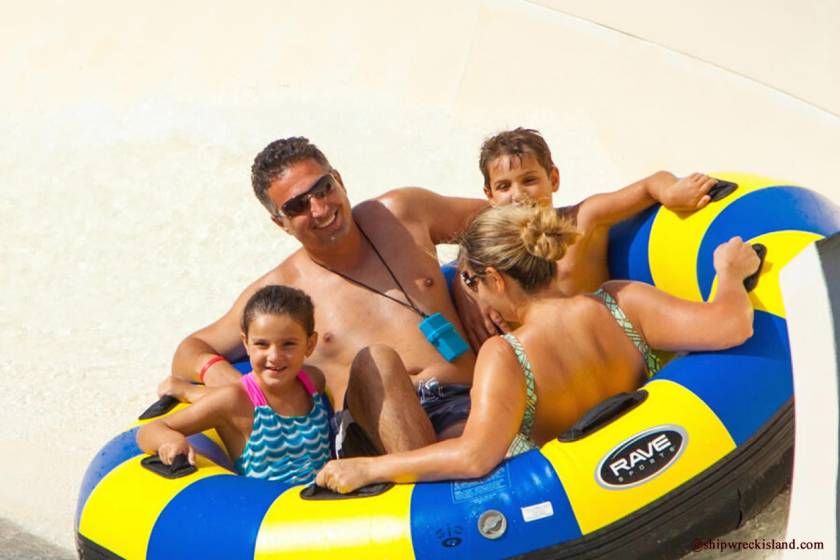 Brief History of Shipwreck Island Waterpark
Founded in 1976, Shipwreck Island Waterpark quickly became the go-to destination for families looking to cool off during their beach vacation. Over the years, this waterpark has evolved and expanded, becoming the most popular waterpark in Panama City. With over 15 acres of thrilling water rides and attractions across lush green landscapes, it's easy to see why it's a top destination for families visiting the area.
Park Hours and Prices
Shipwreck Island Waterpark is open from 10:30 am to 5:00 pm daily from May through August. The park offers various admission options for visitors ranging from individual tickets to season passes. Individual tickets for adults cost $49.99, while kids and seniors enjoy discounted admission at $39.99 and children below 35 inches tall have free admission. Group rates and season passes are also available.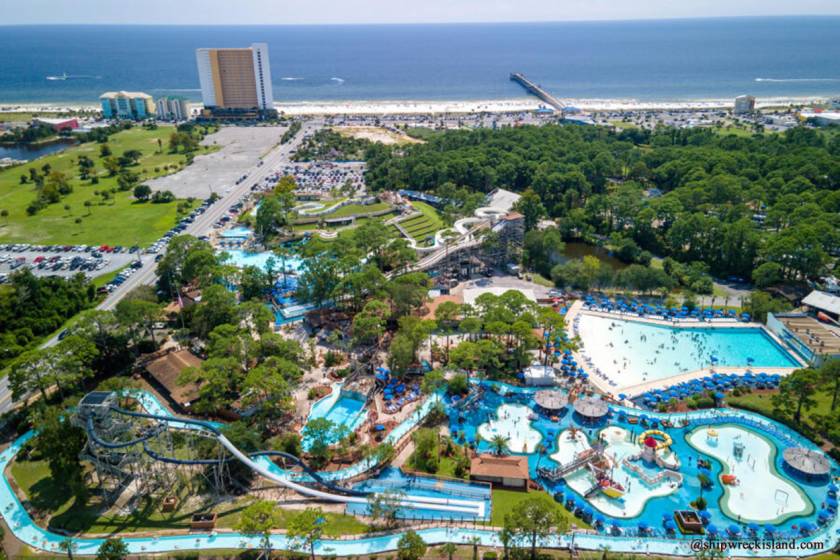 The 5 Best Things to Do at Shipwreck Island Waterpark
Lazy River
This is the perfect ride for families looking to relax and take it easy. The Lazy River is a 2,000 feet long lazy tube ride that winds through a lush, tropical landscape, allowing riders to take in the view while lounging in a tube. It's a great way to cool off and unwind under the Florida sun.
Skull Island
Skull Island is a large family activity pool with lots of activities. It features a ride called the "Pirate's Race" where riders venture through an exciting water slide. The ride is guaranteed to be wet and wild, perfect for family racing and lots of fun. Additionally, there is a kiddy slide called Lickity Split that is ideal for younger kids. It also has a large fort with an enormous tipping bucket that splashes 700 gallons of water every few minutes, making it a great way to cool off during hot summer days.
The Great Shipwreck
The Great Shipwreck is one of the biggest attractions at Shipwreck Island, featuring a replica of an old 17th century pirate ship with a large, deep blue lagoon pool in the middle. The most exciting part of this attraction are the two zip lines that allow you to swoop down from the top of the ship directly into the azure blue pool for an exciting splash.
Ocean Motion Wave Pool
This pool is perfect for families looking to soak up some sun and have some fun. The Ocean Motion Wave Pool is an enormous 500,000 gallon pool where you can catch waves all day long, generating three foot waves every ten minutes. Grab a raft and ride the waves or lounge on the beach and soak up the sun.
Pirate's Plunge
This ride is for the ultimate thrill-seekers. The Pirate's Plunge is an intense ride of dueling side by side slides that takes riders down a steep drop of 60 feet and into a pool of water. This ride is not for the faint of heart, so make sure you're prepared for the drop before you ride!
Conclusion
 Panama City Beach and Shipwreck Island Waterpark offer a great family vacation experience. With so many rides and attractions, it can be hard to decide what to do first. Whether you're looking for a little relaxation or an intense adventure, there's something for everyone at Shipwreck Island Waterpark. From the lazy river to the Pirate's Plunge, the rides at this park are sure to thrill and excite. So what are you waiting for? Come and experience the thrill of the waterpark today!