6 Tips to Maximize Your Beach Condo Bookings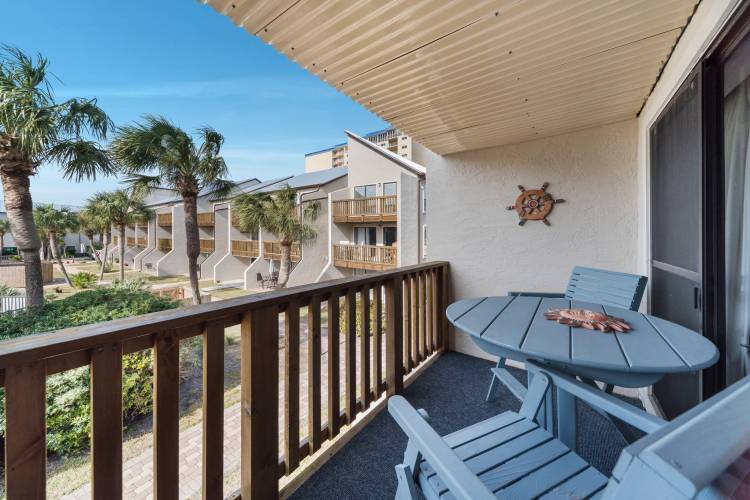 Are you a beach condo owner? If so, then this blog post is for you! Beach condos are always in high demand during the summer months and it can be hard to get guests to book with you after they have seen your listing. This post will provide 6 tips that will help maximize your beach condo bookings. 
List your condo online
First, you need to list your property on the right online platforms - this ensures that potential guests can find you when they are looking for their next vacation destination. List on popular platforms like Airbnb, Vrbo, HomeAway and Booking.com, where travelers often search for condos rather than hotels so they can feel more at home during their vacations.  Even-though it's recommended to list your condo on all the top online booking platforms, managing each of these can be time-consuming, so make your research about the pros and cons of each platform before deciding on where to list your condo.  Think about your goals for short-term or long-term bookings and list your condo accordingly. 
Include professional photos, videos and descriptions
Having visual and informational content of your property that stands out from the rest, is a key element to guarantee consistent bookings.  Professional photos, videos and descriptions of your condo will help stand out from the rest of listings.  Consider hiring a professional photographer to take photos of your condo and post them on all the online platforms you are using.  It is important that you do not use stock images or videos, as these can easily be found with a google search.
Include panoramic views so guests know the exact view they'll get from their room or condo, as most travelers are very visual with what everything is going to look like after paying for a week stay in one place.  Also, ensure you have videos of your condo, amenities available in the building and surrounding areas.
It's also important not only to have great pictures but also to provide useful information about what is available in the house or apartment so that people can decide if they want to stay there or not. So, make sure you have a great description and write about all the different amenities your condo offers to guests such as Wi-Fi or parking spots.  
Use Dynamic Pricing
Dynamic pricing can be very effective and increase bookings depending on the season and demand for your specific listing, so don't only rely on non-flexible rates that may not take into account things like holidays or events happening around town at certain times of the year.  For example, you could offer discounts or free nights to guests who book for more than three days during the low-season to incentivize travelers making shorter trips that they would otherwise not be willing to make.  
It is recommended to make a yearly plan that takes into account the seasons and holidays to price your condo accordingly. Be prepared for the high season and plan ahead by either booking their stay at an outside establishment or putting short term leases on hold if they're not available during prime times - having vacancy is never good but it's even worse when you take up potential earnings with empty rooms that could be booked.
Niche-down on your Target Audience
Instead of just listing one type of traveler as an audience (such as families), try having a differentiating factor by targeting niche audiences like couples or solo travelers who might prefer a condo over staying in an all-inclusive resort. Choose a specific target audience and think about what appeals most to them and how you can provide an experience that fills this need and is therefore unique and different from your competitors.  
For example, couples are usually interested in living a romantic experience, so a good way to appeal to them is by providing all the right elements for a romantic night at the condo, such as a bouquet of flowers, a romantic playlist, aromatherapy candles and wine or champagne, along with a list of the places where they could go out for dining and a fun night out at the beach.
Provide Unique Perks and Amenities 
Offering unique perks and amenities rather than just listing the standard expected ones, can be a huge factor to your success - Travelers often assume what they are getting with a standard booking, so additionally to writing the usual list of items in your description focus on how you can offer something unique that sets you apart from everyone else. This can go a long way in ensuring they enjoy their stay with you.  
You could offer free parking or Wi-Fi for example, but if possible try finding something that is specific to your listing that is not being offered by all other listings.  For example, if you have a condo with an amazing view of the ocean, think about the special amenities you could plan for your guests to enjoy a beautiful sunset from the balcony such as a BBQ grill, along with an assortment of snacks and beverages. 
Proactive communication
Communication is also a critical factor when it comes to providing a great guest experience and ensuring you have a consistent booking schedule, so make sure to be on top of things by being proactive, communicating quickly and effectively with potential guests about their inquiries or staying informed throughout their stay at the condo via email/SMS updates or a property app to make sure your guests are well taken care of.
After their visit, also make sure to follow-up with your guests to ask them about their experience and if they enjoyed it or not, this will provide you with valuable feedback on what you could improve upon for the next guests and hopefully remind them to leave you a great review on your profile page.
Summary
In summary, there are many different things that can be done to maximize your condo bookings, but the most important thing is just getting started. Don't stress out too much about not knowing what to do or how to improve your condo. Just take action, start with the basics and focus on improving one thing at a time. Go through this list and see what you can improve to help your bookings!