The Best Beach and Outdoor Activities in Panama City Beach: How to Plan Ahead for Great Fun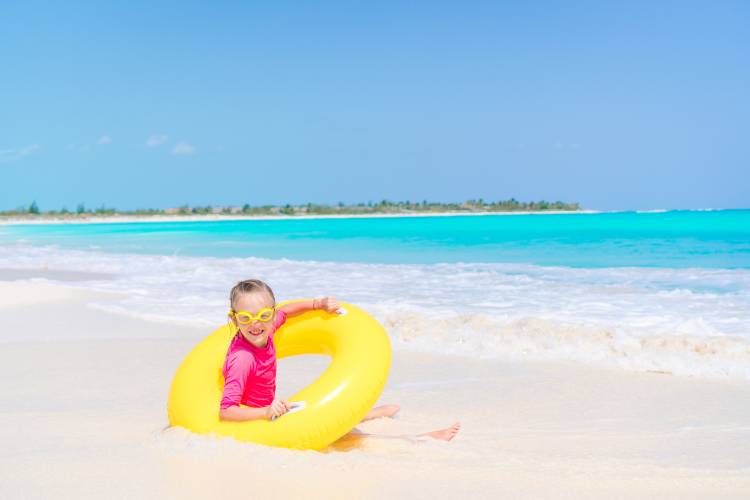 The Best Beach and Outdoor Activities in Panama City Beach: How to Plan Ahead for Great Fun
Panama City Beach, Florida is a great place to spend an incredible vacation, a long weekend or even the day. One of the main reasons that people come here is to enjoy the beautiful beaches as well as all the fun activities the city has to offer. There are so many things that you can do when you're in Panama City Beach, from lounging on a beach chair and reading a book to playing sports like beach volleyball.  What's your favorite thing to do? Whatever it is, we have suggestions for how to plan for your next visit!
Beach Activities - Water activities
Panama City Beach features one of Florida's largest public beach access points with close to seven miles of pristine white sand beaches, so heading over to the beach should be your first destination.
Some of the most common beach activities you can do include going for a swim, building sandcastles, and surfing. If you're into sports like volleyball, then there are lots of places to go play during your visit.  You could also bring your foldable chair and beach umbrella to read a book and sit on the beach all day long.
Another way to enjoy the beach is by playing some fun games with family or friends. A few popular activities are flag football, frisbee throwing, and volleyball.  You could even go skimboarding if you like a challenge.
Always remember to plan so that you have everything you need for your trip to the beach, such as sunscreen, towels, sports equipment, etc. Though, if you forgot anything, there is a good chance it is available on site at one of our beautiful beachside shops.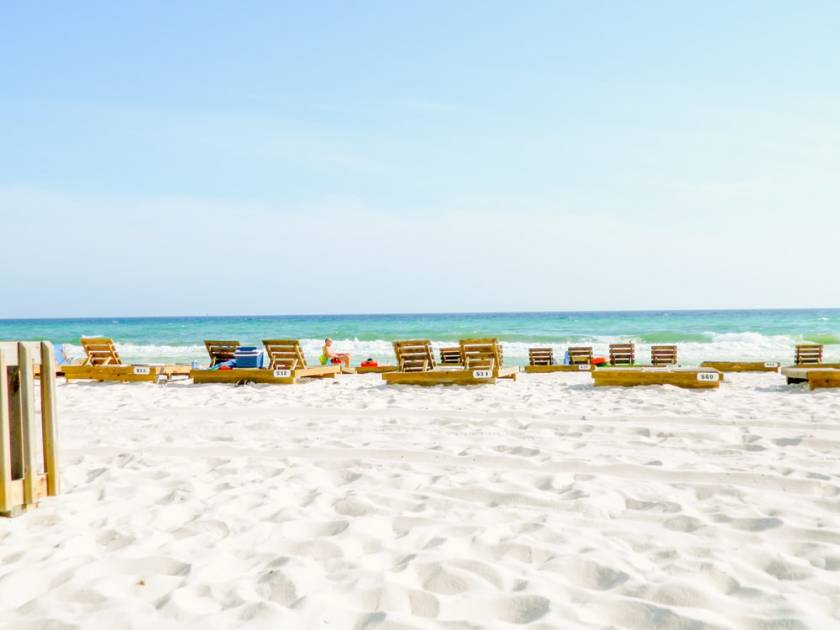 Ocean Activities - Cruises, Eco Tours and Fishing
If you prefer going ocean deep during your trip, rather than just staying at the beach, then PCB is the place for you.  Renting a boat can be an excellent idea for something different to do, while seeing some of nature's beauty around Panama City Beach too. Head over to one of PCB's marinas, such as Treasure Island Marina, to find many places where you can rent a boat to go deep sea fishing or simply to explore the different cays and beaches.
Another great option are the Ecotours, which are guided tours through the mangroves where you can enjoy nature's beauty. The whole family will love these tours, especially children who are very curious about animals and their habitat.  Photography enthusiasts will also love these guided tours since they are full of beautiful photo opportunities.
You can also take a cruise to Shell Island, where you can enjoy not only the beauty of this natural island, but also the large number of sea creatures inhabiting it.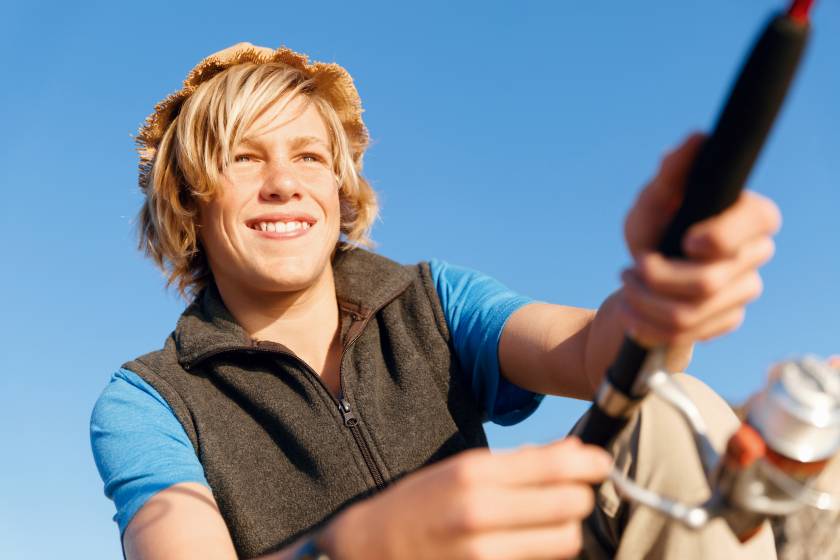 Outdoor Activities - Biking and Hiking
During your visit to the beach, you can also go explore other outdoor activities by walking around on one of the trails or walking down along the pier! We have lots of great biking tracks in the area, and there are several spots where you could rent a bike and get some fresh air.  We suggest going to Conservation Park, a nature preserve that is worth exploring, with vast woodland areas with lots of hiking and biking trails. You could also try Gayle's Trails at Frank Brown Park, where there are many paved trails suitable for biking, inline skating or for a nice walk.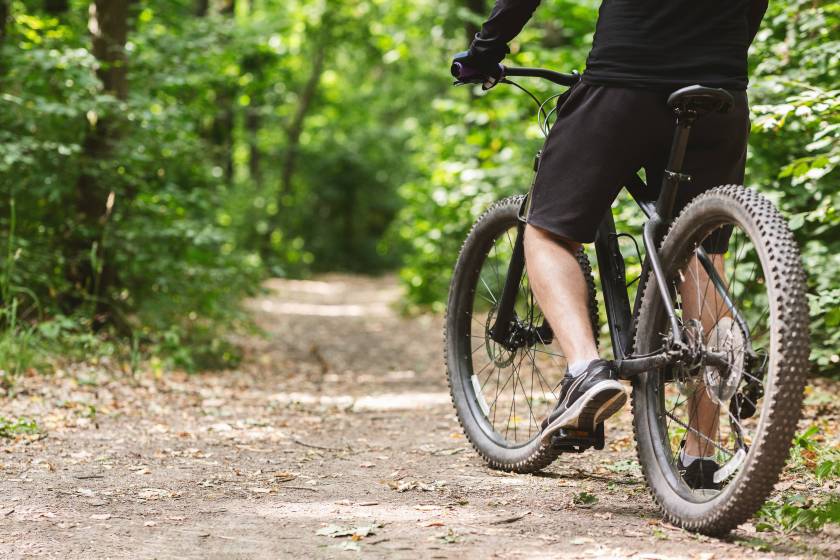 Entertainment Activities - Outdoor Shopping
A popular activity amongst vacationers is shopping at the outdoor malls in Panama City Beach. It's a good idea to plan ahead because these malls have a lot of different shops, and you might find it difficult to pick just one.  Panama City Beach's main mall and landmark is Pier Park which has all sorts of stores from shoes, clothes, games, food court and more!
You can go to many great restaurants on the beach; we have everything from casual family spots to five-star fine dining options where you can enjoy your time with an amazing view over the beach. A favorite local spot is The Back Porch Seafood & Oyster House due to their amazing cocktails and fresh seafood, highly recommended for a great night out for couples.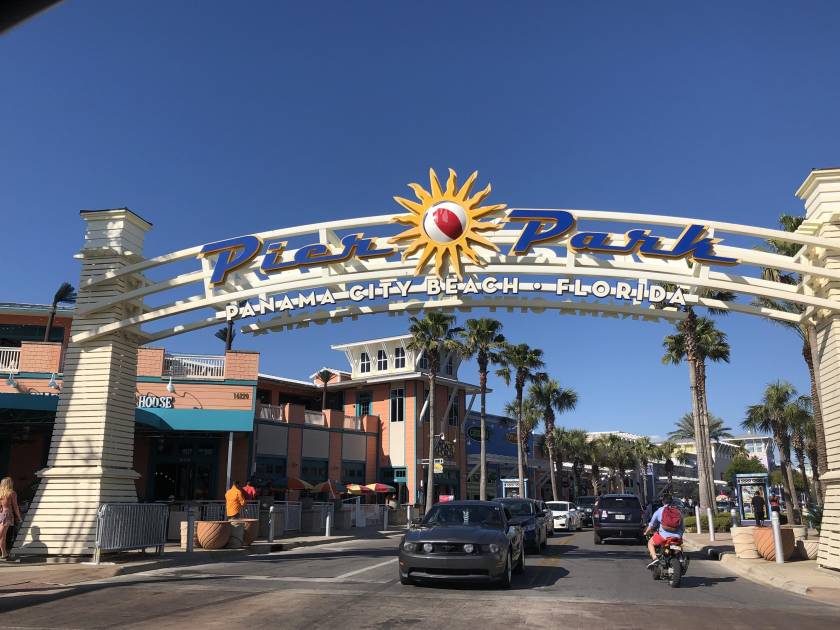 photo by Panama City News Herald
Family Fun-Marine Park and Zoo
If your group or family wants to do an activity together then we highly recommend doing a fun activity such as visiting Gulf World Marine Park or ZooWorld.  Gulf World is a great marine life park where you can interact with dolphins, sea lions and more.  There are multiple exhibitions and shows you can take part in as well.
Another fun activity is to visit ZooWorld which has exotic animals from all over the world.  Check out all the cool exhibits and activities such as Bear Mountain, Monkey Island and much more.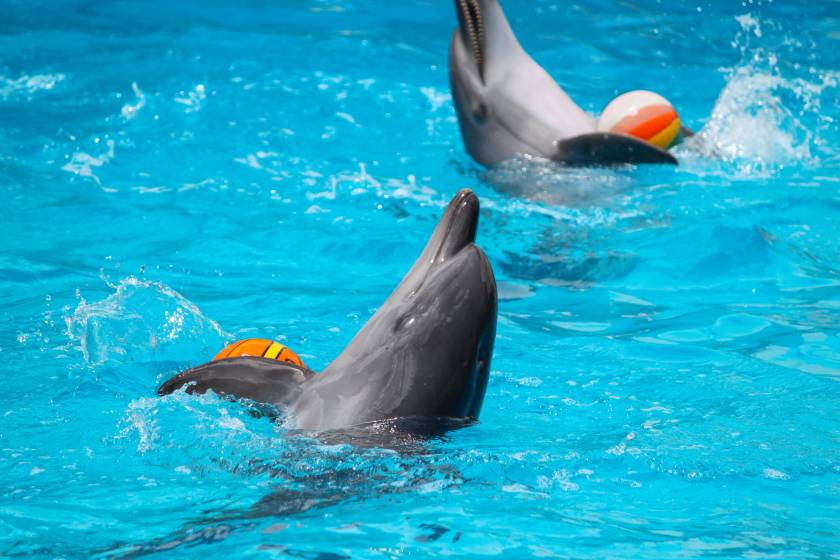 Relaxing Activities - Boardwalk
If you are looking for some more relaxing activities, then I would suggest going down the boardwalk. It's a great place to walk along, take pictures in front of all the beautiful views, or even do some fishing off the Pier if you're a good enough fisherman.
There are also several mini golf courses where everyone can play at their own ability and have a great time.  The Sky Wheel mini golf located at Pier Park is our favorite!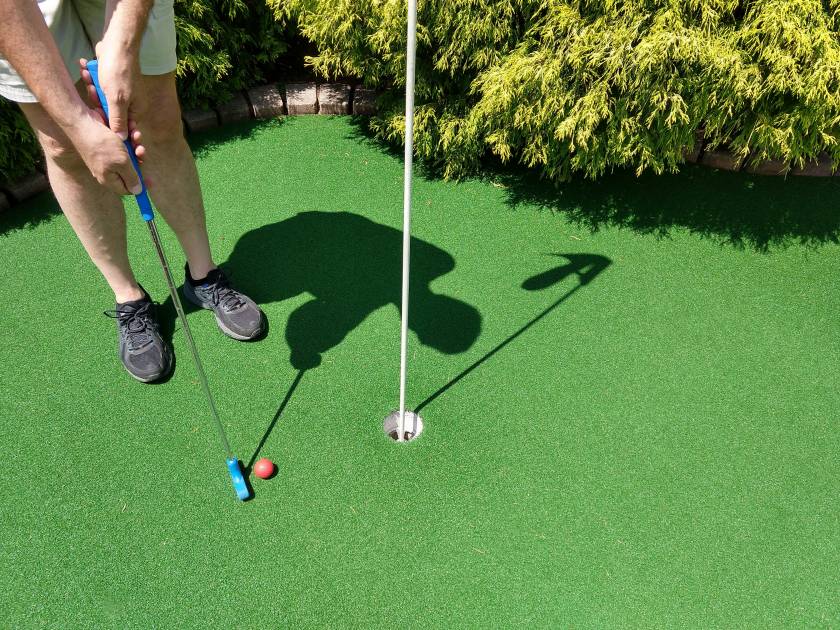 Adrenaline-Rush Activities
If you're a thrill seeker then we recommend going, go kart racing! There are several go kart locations around the area that are quite popular, offering great fun for the entire family, with regular speed or fast speed options, depending on your level and some even have bumper cars for those who want to do some smashing without hurting anyone or getting hurt themselves.   Make sure to visit the Hidden Lagoon Super Racetrack or the Kartona Electric Speedway for great fun.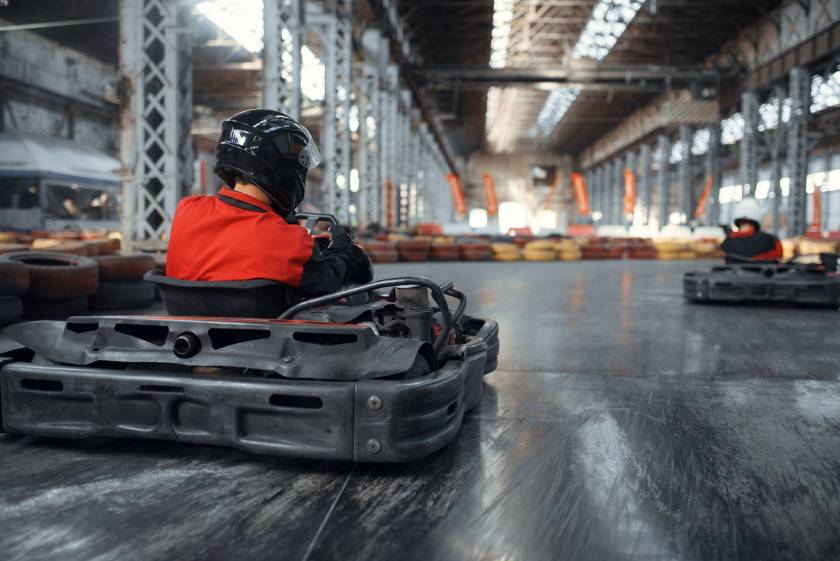 Weekend Activities - Events and Festivals
One great thing about Panama City Beach are all the activities that happen during the weekends! During travel season, there are many different festivals and events that take place, from live music to food festivals.  There are also other great activities like sandcastle building contests, sand sculpting competitions and even a "beach olympics".
Be sure to keep up to date with the Events page from the main vacation event sites such as www.visitpanamacitybeach.com,  so you don't miss out on any events! 
Summary
As you can see, there are plenty of fun activities and options to try out during your visit to Panama City Beach. Whether you prefer kayaking up close to dolphins, visiting an amusement park nearby, or painting pottery on the beach, there's truly something for everyone. We hope you enjoyed reading about our favorite activities and try exploring your own ideas too!