Fun Things to Do in Panama City Beach with Kids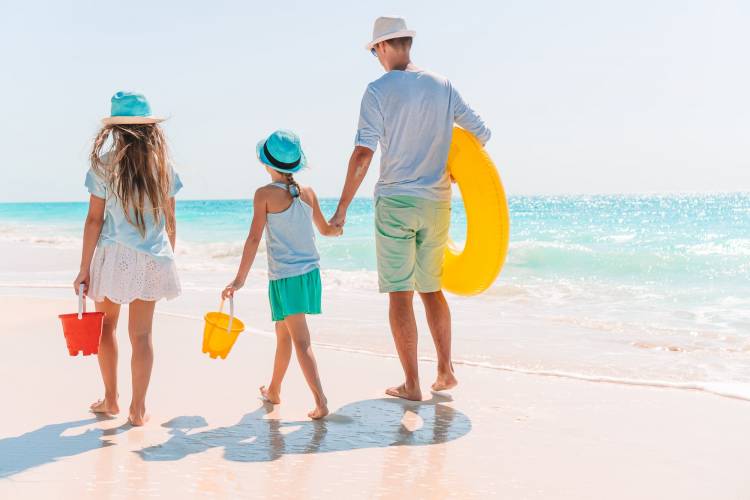 Panama City Beach, Florida, has become a popular vacation spot for families with kids. You can never go wrong with its miles of pristine beaches, crystal-clear waters, and kid-friendly activities. This small city is perfect for families who want to enjoy fun in the sun and make lasting memories with their little ones. Whether you're planning a weekend trip or a week-long vacation, Panama City Beach has something to offer for every family. In this article, we've compiled a list of some of the most popular things to do with kids, so you can enjoy every minute of your stay.
Hit the Beaches
Panama City Beach has 27 miles of world-famous, white sandy beaches, which makes it a paradise for families with kids. You can explore the coastline, build sandcastles, splash around in the ocean, and soak up the sun. Some of the most popular beaches in Panama City Beach include St. Andrews State Park, Shell Island, and Pier Park Beach.
Wild Adventures
If your little ones love animals, they will surely enjoy visiting Gulf World Marine Park, one of Panama City Beach's most famous attractions. They'll get to touch stingrays, swim with dolphins, watch sea lions, and learn about different marine animals. Another popular attraction worth a visit is ZooWorld Zoological and Botanical Conservatory. It is located in the heart of the city and is home to over 200 different species of animals.
Water Adventure Park
Why not spend a day at Panama City Beach's best water adventure park? Shipwreck Island Waterpark is one of the city's top family attractions that features over a thousand feet of lazy river, thrilling water slides, and a huge wave pool. The park also offers a kiddy area perfect for younger children, with water features and smaller slides, so everyone can have fun.
Go Fishing
Panama City Beach is a haven for fishing enthusiasts. The city has plenty of fishing charters that cater to families with kids. You can catch everything from redfish, trout, to sheepshead, snapper, and even sharks. A fishing charter is a great way to get on the water with your kids and enjoy the beautiful ocean scenery.
Explore Nature
If your family likes a more laid-back and educational activity, exploring the natural beauty of Panama City Beach may be just what you need. There are plenty of nature trails, parks, and campgrounds that you can visit. Camp Helen State Park, Conservation Park, and St. Andrews State Park are just a few of the places to visit. You can learn about coastal ecosystems, watch wildlife, and hike through forests.
Learn about Science
Want to teach your kids while you entertain them? Take them to WonderWorks, a science museum with over 100 displays and interactive exhibits where kids will learn while having fun. Some popular exhibits include a hurricane simulator, a bed of nails, and a ropes course. The museum is fun for kids of all ages and will entertain your children for the whole day.
Shopping and Dining
If you're searching for a place where you can shop, dine, watch movies or just stroll around, head to Pier Park shopping mall. This shopping complex has everything you need, from branded stores to excellent dining options and entertainment spots. Additionally, it offers a relaxing ambiance for you and your kids, especially while watching the sunset.
Conclusion
Panama City Beach, with its warm weather, beautiful beaches, and family-friendly attractions, is an excellent destination to create cherished memories with your kids. With activities ranging from waterparks to zoos, there is plenty to keep everyone entertained. When you plan a trip to Panama City Beach, make sure to include some of our suggested activities. You are sure to enjoy your vacation to the fullest and create lifelong memories with your loved ones. Happy travels!