A Guide to Panama City Beach's Nightlife - Where to Party in Style!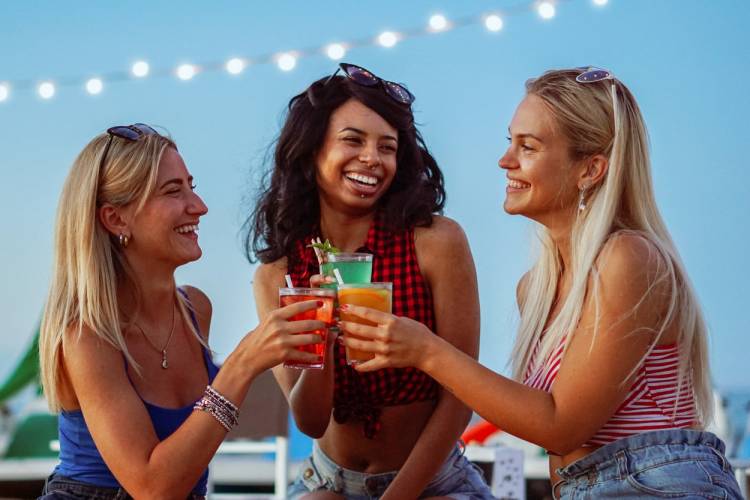 Panama City Beach is a famous vacation destination on the Gulf of Mexico, known for its breathtaking beaches, crystal-clear water, and beautiful sunshine. Aside from its lovely seaside views, the place is also known for its incredible nightlife. Here, partying is a lifestyle! Whether you're in the mood for beach bars, nightclubs, or strip clubs, Panama City Beach has everything to offer. So, we've put together a guide to Panama City Beach's nightlife, which shows you the best hotspots to visit for an unforgettable experience!
Schooners Last Local Beach Club
Schooners is a beachfront bar and restaurant located right on the beach in Panama City Beach. It's a favorite among locals, tourists, and spring breakers alike. Featuring an expansive outdoor deck with beach views, live music on the weekends, and full-service bars for socializing and relaxing, Schooners is the perfect spot to enjoy your vacation in style.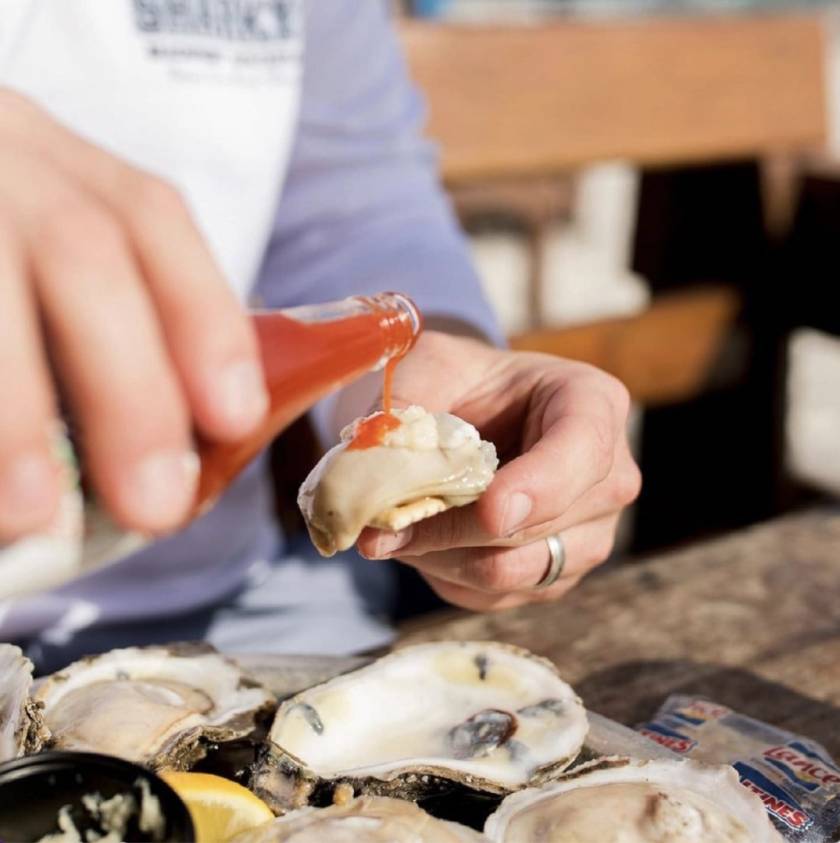 photo by: sharkysbeach.com
Sharky's Beachfront Restaurant
Sharky's is a popular beach restaurant and bar located on the Boardwalk of Panama City Beach. Known for its fun atmosphere and live music, Sharky's is a great spot to dance the night away with friends. The bar also hosts local bands playing covers of classic rock songs, as well as original acts from around the country.
Tootsie's Orchid Lounge
Tootsie's Orchid Lounge is undoubtedly one of the best bars in Panama City Beach. Located near Pier Park, the outdoor bar is not only beautiful but offers a swanky ambiance with live music and comedy shows. As a popular hotspot, expect the crowd to be lively but inviting, ranging from bachelorette parties to crews of seasoned locals. Take a break from dancing and grab a refreshing drink from the bar while you chill under the stars.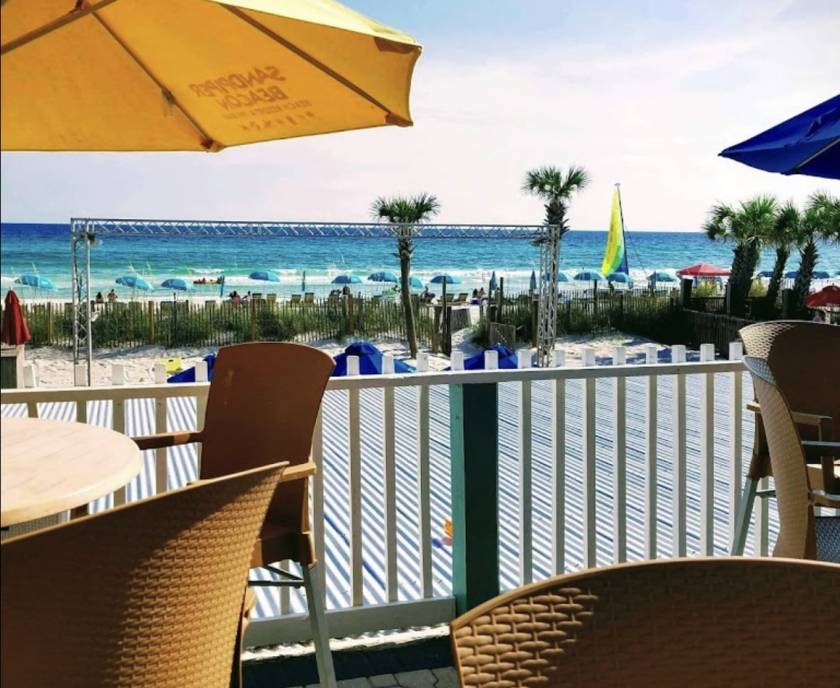 photo by: diamonds glitz and glam
The Tiki Bar at Sandpiper Beacon Beach Resort
The Tiki Bar at Sandpiper Beacon Beach Resort is a great spot to relax and enjoy the sunset. Located on the beachfront, it offers an idyllic scenery for a laid-back evening out with friends. The bar features pool tables and TVs for entertainment, as well as classic tiki cocktails like Mai Tais and Zombies. End your night with a moonlight stroll on the beach and let the waves lull you to sleep.
Harpoon Harry's
Harpoon Harry's is a seafood restaurant that transforms into a lively bar at nightfall. It offers a variety of seafood dishes, from crab cakes to steamed shrimp, paired with drinks that will keep you coming back for more. It is a family-friendly spot where you can enjoy the food, the live music, and the view of the ocean.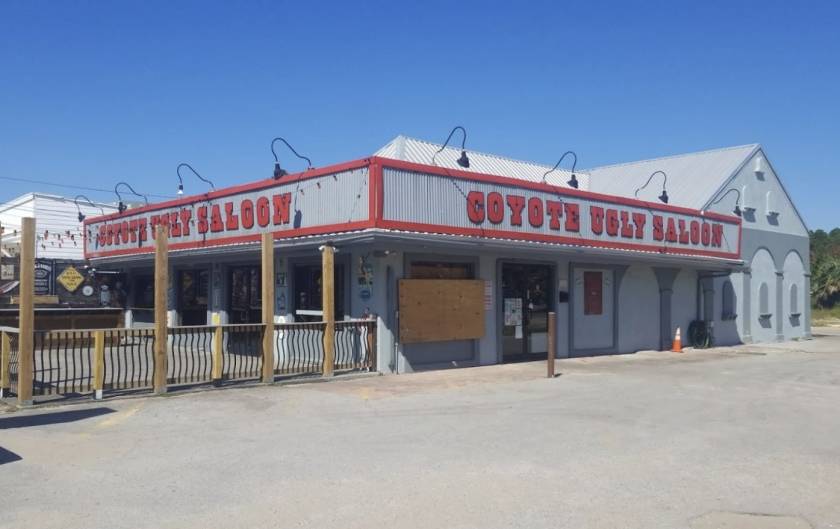 photo by: Donna Rooks
Coyote Ugly Saloon
If you fancy a wild night out, Coyote Ugly Saloon is a must-visit. Inspired by the movie, the bar is famous for its lively atmosphere and beautiful coyote girls who dance on the bar. Bartenders serve drinks and are just as fun as the patrons. The bar hosts games, competitions, and other shenanigans that'll keep you entertained all night.
Pineapple Willy's
This beloved casual beach restaurant and bar with a tropical vibe is famous for its refreshing drinks and, more importantly, its fresh seafood. For the ultimate meal, go for the grilled catch of the day. And don't forget to pair it with one of Pineapple Willy's signature drinks, like the Redneck Willy or a frozen daiquiri that comes with a take-home cup and enjoy cheap refills all vacation long. This place is a sure spot to enjoy great live music at a great beachfront location.
Conclusion
Panama City Beach is one of the best spots in the world to party, with an exciting nightlife that'll leave you with unforgettable memories. From nightclubs to beach bars, Panama City Beach has it all. Whether you're here for a wild night out or a more laid-back evening with friends, the spots mentioned in this guide will not disappoint. Cheers to good times and unforgettable memories!