The Ultimate Spring Break Vacation: Panama City Beach, Florida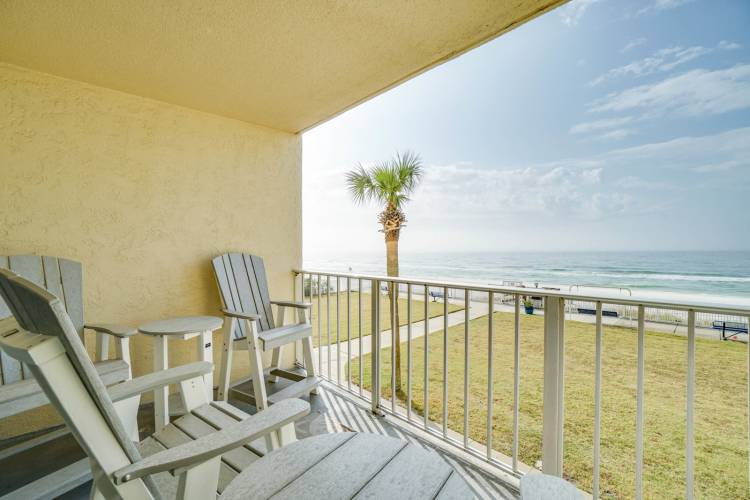 Are you looking for the perfect destination to celebrate spring break? Then look no further than Panama City Beach, Florida. Spring break is the perfect time to get away from it all to truly relax, and what better place than one of the top sun-soaked beach vacation spots in Florida! With its stunning white sandy beaches, crystal-clear emerald waters, and array of activities and attractions, Panama City Beach is the ideal spot for a sunny getaway this spring season. Let's explore some of the best reasons why you should plan your vacation here!
Why Panama City Beach?
Panama City Beach offers a unique combination of Gulf Coast relaxation and lively city vibes. From gorgeous white sandy beaches to family-friendly attractions like miniature golf courses and amusement parks, there's something for everyone in PCB. It has a wide range of restaurants offering fresh seafood dishes made from local catches, for you to enjoy an amazing culinary experience during your stay. There are also plenty of local shops where you can pick up great souvenirs to always remember your trip.
The Beaches
Nothing beats a day spent soaking up the sun on one of Panama City Beach's gorgeous beaches. Whether you're looking to get active in the waves with some surfing or boogie boarding, or just want to relax with a good book in hand, there's an ideal beach spot waiting just for you. Plus, there are plenty of amenities nearby so that you never have to go too far for refreshments or snacks.
We recommend visiting the beaches along central Panama City Beach along the city pier and MB Miller county pier, which are the best spots for swimming, sunbathing, and watersports. Also make sure to visit the beach by St. Andrews State Park and Rick Seltzer Park, which feature secluded beaches and untouched nature.
Activities & Attractions
If you're looking to soak up some sun on the beach during your stay in PCB, then St. Andrews State Park is one of the best spots to visit. It offers stunning views of the Gulf Coast and has plenty of outdoor activities such as swimming and kayaking that will keep you entertained all day long. If you're looking for something more exciting, then head over to Shipwreck Island Waterpark where you can enjoy thrilling water slides or relax on the lazy river ride. For those who want to explore nature further, trips to nearby Shell Island can be arranged where visitors can snorkel or swim with dolphins in their natural habitat!
Nightlife & Entertainment
When night falls on PCB, a vibrant nightlife scene comes alive with plenty of live music, bars, and clubs. Whether you're looking for a romantic dinner for two or want to let loose at the hottest beach bars or nightclubs in town, there's something here to suit everyone's tastes. The area is also home to popular bars like Spinnaker Beach Club - which hosts events year-round - as well as great venues like Schooners Last Local Beach Club - which features live music five nights a week! For those seeking some late-night fun after a long day at the beach or park – make sure to check out Club La Vela – which is known for its wild dance parties and unique atmosphere!
Conclusion
All in all, if you're looking for the ultimate spring break destination – make sure to consider Panama City Beach, Florida! With its beautiful beaches, wide range of activities and attractions – as well as incredible nightlife options – it's no wonder why PCB is one of the most popular destinations during spring break season! So what are you waiting for? Start planning your ultimate spring break vacation today!