Visitor's Guide: St. Andrew's State Park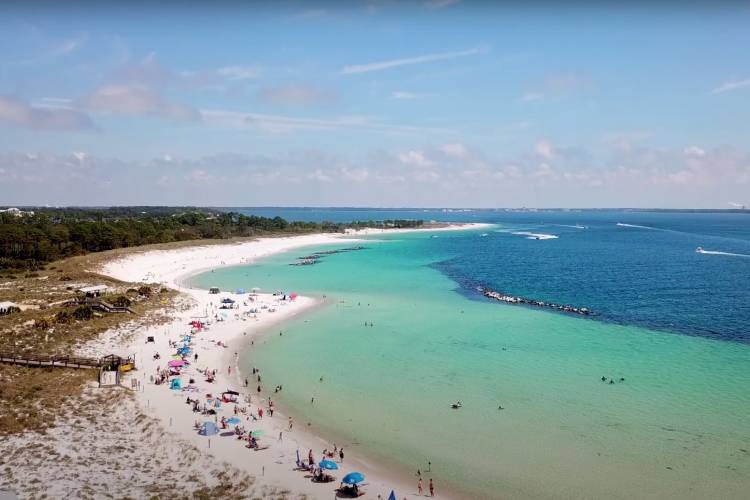 If you're looking for a beautiful and serene place to spend a day or weekend, look no further than St. Andrew's State Park in Panama City Beach, Florida! This park is home to some of the most stunning natural scenery in the area, as well as plenty of activities and amenities for visitors to enjoy. This beautiful state park offers something for everyone, from nature lovers and bird watchers to hikers and fishermen.
In this visitor's guide, we will provide an overview of what St. Andrew's State Park has to offer. So pack your sunscreen and water bottle, and get ready to explore one of Florida's hidden gems!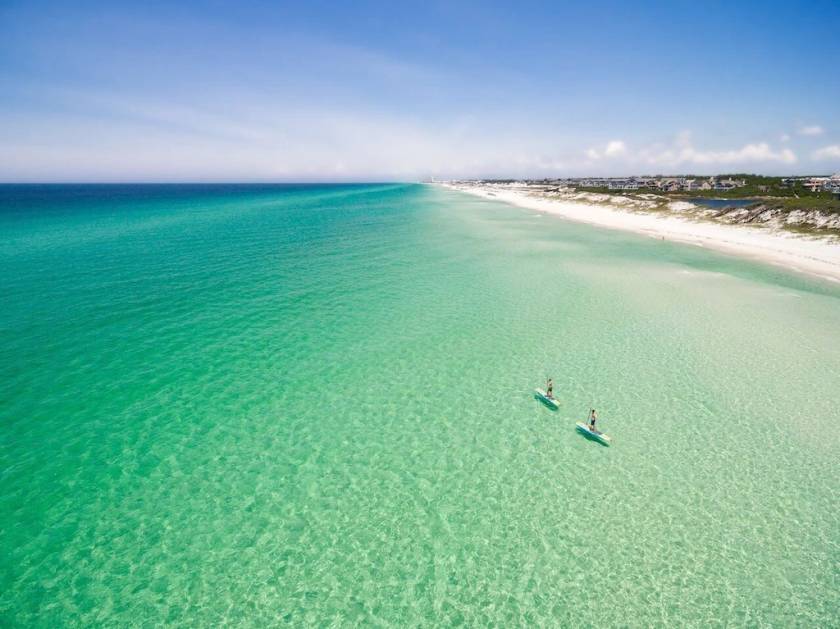 Location
St. Andrew's State Park is located on a peninsula between the Gulf of Mexico and St. Andrew's Bay. The park offers 5 distinct ecological landscapes in one location, with over two miles of sugar-white sand beaches for swimming, sunbathing, and fishing. There are also over seven miles of hiking trails that wind through a variety of different ecosystems, including maritime forests, dunes, and salt marshes. Right across St. Andrew's Bay, you can find Shell Island, a pristine uninhabited barrier island that is only accessible by boat and offers visitors a chance to experience nature in its untouched state.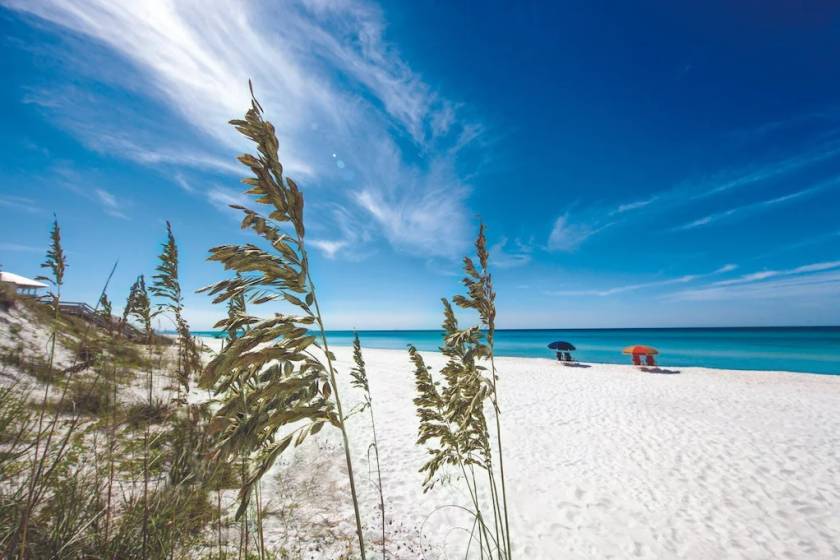 Wildlife
St. Andrew's State Park is home to an abundance of wildlife, including over 200 species of birds. The park is also a great place to see alligators, dolphins, stingrays and turtles in their natural habitat. In the maritime forests, you may even spot a deer or two.
Visitors will be able spot all sorts of wildlife from their stunning overlooks along the Gator Lake Trail and Overlook at these unique Florida preserves. Alligators, different types of waterfowl and wading birds can all be seen in their natural habitat. At the Button Bush Marsh Overlook, you can also spot herons, ibises (a type of bird), ducks and turtles.Along with these feathered friends you can also occasionally see and white-tailed deer and raccoons hunting for food near lush marsh.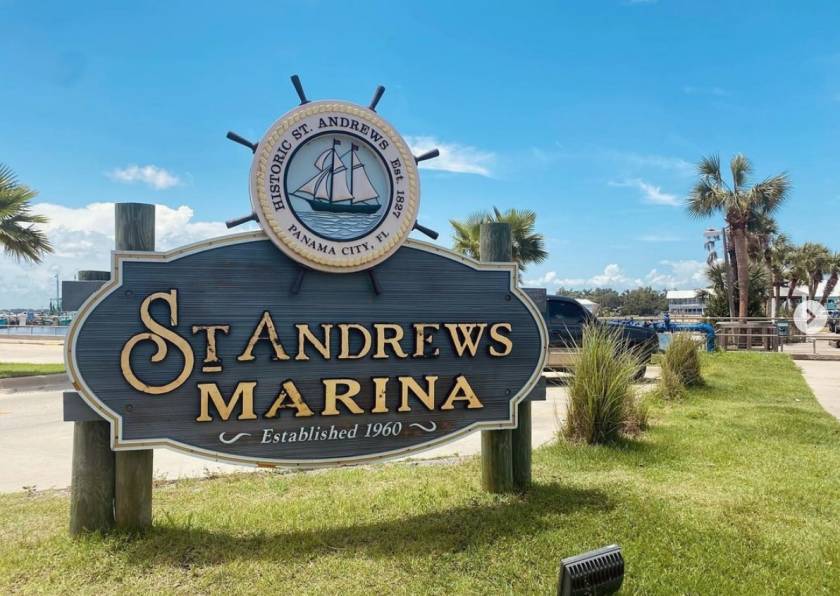 photo by: @becs_brb
Amenities
In addition to its natural beauty, St. Andrew's State Park also offers a wide range of amenities for visitors to enjoy. The park has a concession stand where you can purchase snacks and drinks, as well as beach supplies such as sunscreen and towels. There are also several picnic pavilions located throughout the park as well as barbecue grills, showers, and a playground, which are perfect to spend the day with your loved ones.
The park also has a full-service marina with boat rentals available and has two boat ramps, which provide access to St. Andrews Bay for boaters and fishermen. And for those looking to spend the night, the park offers a campground with over 100 campsites. The campground is located within walking distance of the beach, and each campsite is equipped with a picnic table, grill, and water and electrical hookups.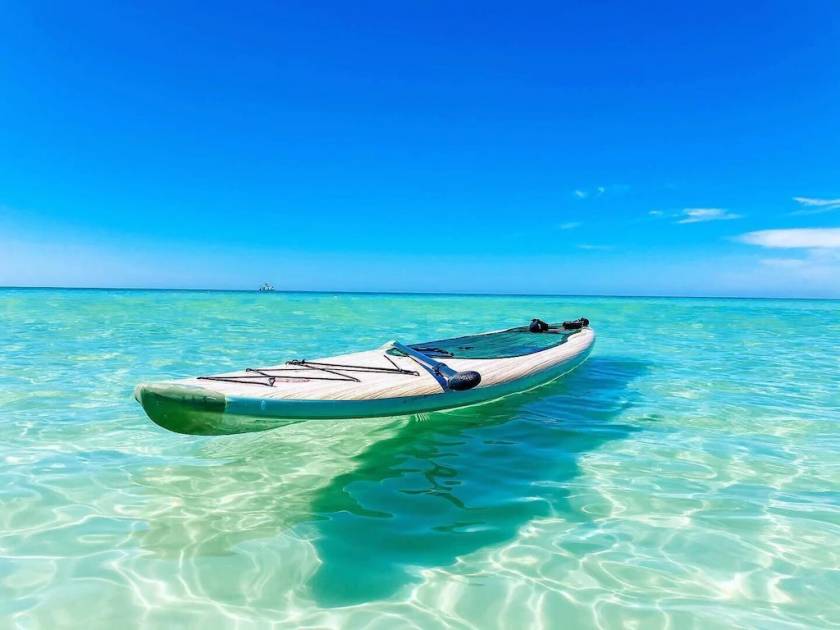 Activities
St. Andrew's State Park offers a wide range of outdoor activities for visitors to enjoy. Swimming, sunbathing, and fishing are amongst the most popular activities, but the State Park is also a great place for hiking, running or bicycling, bird-watching, scuba diving or snorkeling, kayaking, canoeing, or stand-up paddleboarding and even camping within the State Park's campground. And with so many different ecosystems to explore, there is always something new to see!
Nature lovers will enjoy spending time in the park's maritime forest, which is home to a variety of plant and animal species. The dunes are also a great place to explore, and visitors can even search for shells that have been washed up on the shore. Salt marshes are another unique ecosystem found in the park, and they are a great place to see a variety of birds up close.
St. Andrew's State Park is a popular place to take leisure bicycle rides as it offers a 2-mile paved road along the beautiful natural areas of the park, making it the perfect place to take in the scenery. Similarly, runners and joggers can enjoy long stretches of footpaths, boardwalks or trails some of which lead down towards the beach.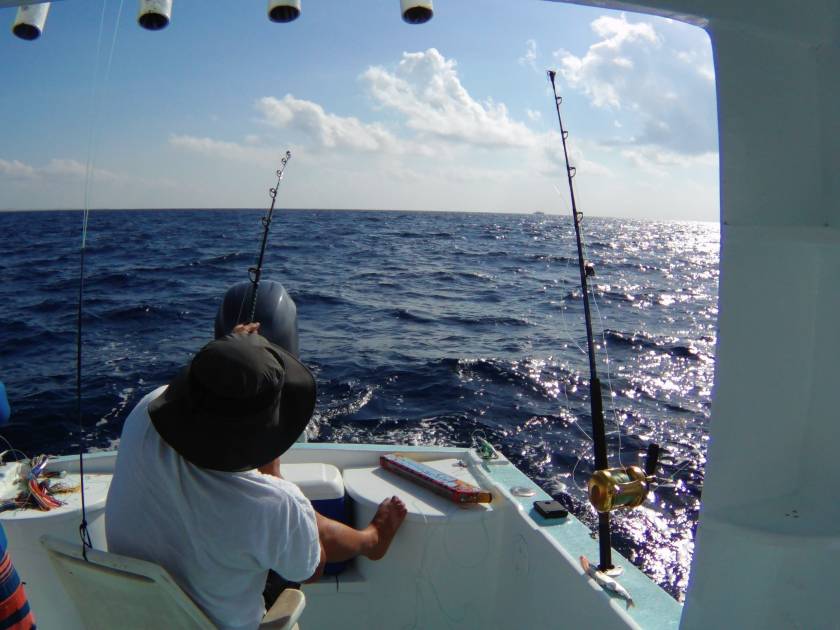 Fishing
If you're looking to do some fishing while you're in the park, there are plenty of opportunities to do so. The Gulf Coast is known for its abundant seafood, and St. Andrew's State Park is no exception. The park is home to saltwater fish such as pompano, redfish, flounder, and catfish.
Visitors can fish directly from the shore, at the famous St. Andrew's State Park Pier or take a boat trip to fish along St. Andrews Bay and the deep ocean waters of the Gulf of Mexico. There are many charter companies that offer fishing trips in the area, making it easy to find the perfect trip for your group.
Summary
Whether you're looking to relax on the beach, go for a hike, or fish to your heart's content, St. Andrew's State Park is the perfect place for you! So what are you waiting for? Pack your bags and head to Panama City Beach for a weekend of fun in the sun!